The director and the creative animator who reinvented the entire concept of the Museum of Contemporary Art in Denver stepped aside at his peak.
Adam Lerner Is Leaving the MCA in Search for New Challenges
Adam Lerner, a respected curator, is going to leave Denver's Museum of Contemporary Art in June after ten successful years of running it. He said he neither wanted to take part in the selection of his successor nor wanted to accept the position of an advisor.
He playfully added that his ego would undoubtedly oppose this decision and continued in a more serious tone that the museum would carry on in a new direction and that he would like to see what that direction would be.
Although he didn't want to reveal his plans for the future, he said he would enjoy the much- needed peace and silence. He added that he felt excited like a fresh graduate with a world of opportunities, so he would take whatever comes naturally.
The director and the chief animator of the MCA is leaving this scene with standing ovations. He did some fantastic things for this small but significant art institution.
During his "rule," attendance skyrocketed (75,000 visitors in a year), and the $10-million debt was dealt with. This amazing man also managed to get teenagers into the "art thing," as the records show the number of teenage visitors had increased gradually over the years. He also left a hefty budget that secures a bright future for the MCA.
These stellar results give him every right to brag; however, he chose a dose of self-irony when he predicted that one day he would hang out in bars, sharing his sad story with bartenders.
In this interview, he shared his impressions, experiences, and interests.
The Reinvention of the MCA
One of his main interests as a curator was to make seemingly unmatchable combinations by contrasting high-and-low-like mainstream classic art forms with pop culture. This idea of mixing up totally different things soon turned into his most successful project and his signature mark.
Lerner devised this widely successful project in 2004 and brought it to the MCA in 2009. In a series of strange and sometimes weird sessions, a group of experts debated on the unmatchable topics like, for example, the Hula dance and Wittgenstein. This eccentric approach to art and philosophy attracted enormous attention.
Lerner concluded that the project was the reflection of his nature that turned into the spirit of the MCA.
He also thinks that both he and the museum reached a peak in Denver. He describes this city as sophisticated, although it doesn't seem so at first sight.
Lerner shows self-confidence in every step he takes. He nourishes his quirky fashion style, no longer craving for the acceptance of others. It is obvious that he expresses his artistic idea of matching the unmatchable through his outfits.
He says that there is a curious thing about his fashion. He takes it as a part of his being that enhances his creativity. On the other hand, his style presents all his insecurities.
As the director of the Museum of Contemporary Art, he focused on the young crowd creating events that easily pushed people out of their comfort zone. By fighting for this kind of artistic approach, he risked losing the support of regular investors. He had some troubles to convince them in the advantages of turning a reputable museum into a place teenagers go to hang out.
But in the end, the entirely new and bald concept was a huge success, and the figures prove this. Over ten thousand teenagers visited the MCA in 2017. Teenagers love spending time at the MCA, and they feel at home here. Lerner is more than thrilled by this fact.
The Mixture of Intelligence and Playfulness Led to Success
He succeeded in his intention of getting a young audience into the museum, thanks to his playful nature mixed with an exceptional education. He has a Ph.D. from Johns Hopkins and a master's from Cambridge.
The MCA success was soon recognized on the museum scene, so other museums started following in its footsteps. Denver's MCA got nearly a half a million dollar grant in 2014 to spend on teaching numerous art experts their pioneer practices.
Although he is preparing to leave, Lerner is still looking for new ideas and models at other museums he is keeping in touch with. He notices that museums are starting to adopt a more relaxed style as time goes by.
Asked about his favorite exhibition, he said there were several that really shook the traditional ground. For example, Basquiat's expo that is still on the national tour.
Then, there was Tara Donovan's exhibition, with the record attendance of 52,376 people in five months.
Finally, he opted for Mark Mothersbaugh "Myopia" that attracted 32,566 visitors. He described this exhibition as a "mind-opening" experience, even though he needed some time and some personal growth before he embraced the work of this multi-talented artist.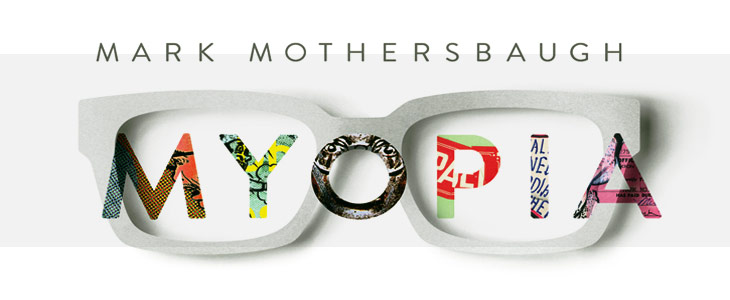 He said he was leaving because he wanted to spend some time with his dogs before they left home and took off to college. He continued joking about this saying that one of them opted for sociology and the other chose theatre.
But the real reason was his wish to try something new. He stated he was neither tired nor frustrated by the amount of dull paperwork he had to deal with as a director, and that he only needed an infusion of fresh energy. He noted that he had left the museum in good hands because he employed smart people ready to face every challenge.
Nobody knows what direction Lerner's career may take in the future, but there are some speculations. He may take up the more public role as a lecturer, or he can turn to writing. This is going to be his personal choice, and he may take his vast creativity whichever way he wants.
The Indisputable National Impact of Lerner's Work
When asked about the trace Adam Lerner had left in the world of arts and museums, Louis Grachos, his estimated colleague pointed out that this man reinvented the old-fashioned museum scene. Now, he has the considerable advantage of understanding different artistic spaces, and he has the tools for attracting visitors from different walks of life to the museum.
He also added that Lerner's work had a significant impact on the national arts scene.
Mike Fries, the chairman of the MCA's board, expressed his gratitude for all Adam Lerner had done for this museum over the years. He praised Lerner for his creativity and courage to break the traditional mold most museums fit in. He turned the MCA into an influential institution that introduces new things into practice while remaining deeply connected with the community.
His Father's Legacy
Lerner said he had his father to thank for his groundbreaking concept of Mixed Arts.
His father was Jewish who escaped from Poland with a sole wish to embrace the American way of life as soon as possible. For this reason, he shed off all the prejudice and stereotypes of his strict community and started square dancing.
This incredible act of courage to discard the traditional ways and try something new impressed his son. He said that he always admired his father's artistic spirit, always ready to explore and adopt new things, despite the tradition and set principles. Maybe this explains his wish to leave his safe position at his peak and turn to new discoveries and experiences.