As Sarah Tellman prepares for her final dancing performance, she shares her story of a life dedicated to dancing.
Dance Like a True Calling — The Tale of Sarah Tellman
This is a story of Sarah Tellman, a Wonderbound dancing troop star. She is going to say goodbye to performing this summer, after a remarkable dancing career. Sarah took a look back on her dancing beginnings and provided us with an honest insight into the life of a professional dancer.
The Valuable Lessons and Challenges of Dancing
She describes her first dance recital as a traumatizing experience that left her in tears. At the end of her performance, the four-year-old Sarah promised herself she is never doing that again. However, she was back the next year ready to go on.
She points out that the most valuable lesson she has drawn from dancing throughout her entire career was that she learned a lot about the strictness of life and the world.
There is no stability or a determined path to follow in the dancing business, and professional dancers usually retire in their thirties when other people's careers and working abilities are peaking.
Furthermore, dancers have to figure out the career steps they want to take at a time when their peers only think about dating and music.
She Realized Dancing Was Her Life at 15
Sarah said she was happy with where she was now after a 35-year-long dancing career and that she had enjoyed every step of her journey.
Sarah continued to grow and learn, and by the age of eight, she was taking dancing lessons and practiced gymnastics five days a week. She had also taken up the viola during that period.
Despite all these efforts, it wasn't until she was 15 that she finally realized that dancing was her true calling. Then she decided to dance for the rest of her life. So she took dancing as her major at the University of Northern Colorado.
She said this was an easy decision to make because she loved everything about dancing. The strictness and the discipline, the rehearsals, the countless things she learned about herself and the world around her.
Traveling Around Europe
After graduation, Sarah had to work out how to make a sustainable career in dancing, and she made her first professional steps in Italy. She traveled around Europe for some time, until she settled down in Norway. She just called her parents and told them she wasn't coming home.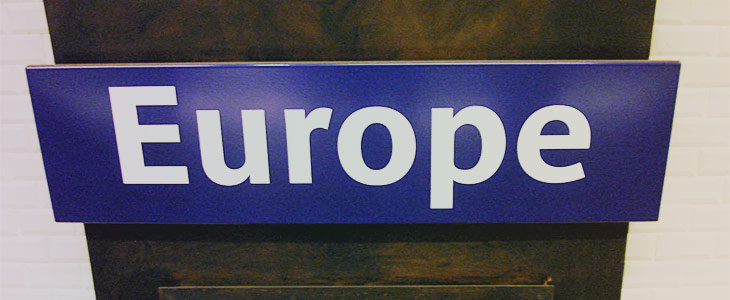 She accepted the invitation of one dancing school in Oslo, and she recalls that the entire learning experience there was "intense," as she practiced tirelessly from nine to six every day.
When she got back home, she visited Denver on a regular basis in order to take additional dancing lessons with different reputable dancing companies. One of these was Kim Robard's dancing company where she started working as a dance teacher after she moved to Denver with her husband in 2001.
Husband's Unconditional Support
During that period of her life, she entirely focused on her role as a teacher so she didn't perform. She said that she only wanted to be in a studio, to jump and sweat, and exchange energy with others via dance moves.
When asked about the hard moments when her head was filled with doubts and questions, Sarah said that her husband was her main support.
He decided to fully support her when she decided to take a chance under the Broadway spotlight since New York was the most wanted destination of all dancers.
Settling Down in Wonderbound
Sarah needed a steady job to save some money for her New York adventure so she joined Ballet Nouveau at Bloomfield. Three years later the creative team changed and so did her plans for the future.
The new people have brought new energy together with the crucial changes in the concept of dancing. They infused the elements of pop, rock, and multimedia into classical ballet, teaming up with the famous bands on the Denver music scene. That's how the Wonderbound was born.
Sarah was puzzled by this change at first, thinking that she won't stay with the company for long. However, this became the place she would stay loyal to until the end of her career. As the artistic manager and choreographer explained, Sarah did her best to adjust to this new art form — her effort and her artistic growth was remarkable.
The feeling of safety that her new job provided enabled her to fully reach her artistic potential. She started dancing in other projects with other choreographers and even started making dancing choreographies herself.
Garreth Ammon, the Wonderbound main choreographer, praised Tellman for her loyalty to the company saying that she has been there for so long that she started breathing and living the aesthetic of dancing Wonderbound nourishes.
Today she is getting ready to end her dancing career and become a part of the artistic team of this troop, with a role in "Boomtown." She said she would still spend time in a dance studio jumping and sweating and she was happy about it.